---
---
The school collects information about pupils and their parents/guardians at admission to school and for specific purposes during the school year. Every effort is made to ensure the accuracy and security of the data collected which is collected. Individuals have certain rights of access to personal information held on them and these are outlined in our Fair Processing Notice.
∆ TOP
---
The school has a full governing body who meet regularly to discuss school business and who are wholly committed to maintaining and improving school standards and performance.
Chairman of the Governing Body: Mr D. Williams
∆ TOP
---
Complaints in the first instance should be discussed with the class teacher or Headteacher. Every effort will be made to resolve the matter informally at school level. If this has not been possible then the complaint should be sent in writing to the school, and the Headteacher will follow the school's complaints policy and procedures. However, if a complaint is made against the Head teacher, please contact the Chair of Governors.
Click here for more information concerning Complaints about School, which is available through the Ceredigion County Council website.
∆ TOP
---
Morning session: 9.00 to 12.00
Break: 10.30 to 10.45
Lunch time: 12.00 to 1.00
Afternoon session: 1.00 to 3.30
Break: 2.30 to 2.45

∆ TOP
---
School meals are provided, with dinner money being paid online through 'Parent Pay' which is arranged by the Ceredigion County Council. If you think that you qualify for free school meals, forms may be obtained from the Local Education Authority. Pupils wishing to bring their own packed lunch may do so and are supervised like others. Dinner costs can be discussed with staff members.
∆ TOP
---
Pupils are encouraged to wear school uniform, as follows:
Girls: School sweat shirt* • Black trousers or skirt • Polo shirt* • Black shoes
Boys: School sweat shirt* • Black trouser • Polo shirt* • Black shoes

*Contact the school for information on ordering school sweat shirts and polo shirts
∆ TOP
---
Headteacher: Mr G.R. Davies
Teachers: Mrs E. Lionel-Williams
Teaching Assitant: Mrs N. Jones
∆ TOP
---
The following Health Services are available:
Medical inspection
School nurse services
Educational Psychology Service
∆ TOP
---
Free transport to the school may be provided. Each case is judged on its merit. Please speak to the staff regarding the arrangements if you believe your child(ren) are entitled to this service.
∆ TOP
---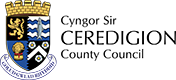 ∆ TOP